S.L.Kotar and J.E.Gessler
It has often been said that authors should write about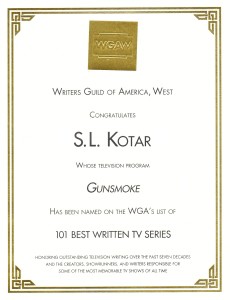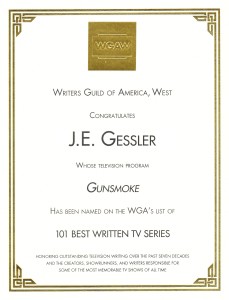 what they know, so we open our webpage with our credentials. We have been involved in writing fiction and non-fiction that specializes in the 1800s for decades and were members of the Writers Guild of America, West, for ten years, but it has only been recently that we decided to actively publish and promote our work.
Aside from writing the highest-rated episode of GUNSMOKE in the 20-year history of the series ("Kitty's Love Affair" – NOT our title, by the way; and there was no "affair"), we created, published and wrote many articles for "The Kepi Magazine," an iconoclastic publication that specialized in the Civil War and 19th century life.
When it became apparent to us we wanted to expand our creativity into books, we began by writing a number of novels set in the 1800's, three series of which we present here as e-books. The first trilogy we called "The Kansas Pirates." Set immediately before the Civil War, the story centers around a family in Lawrence, Kansas. Plagued by the townspeople and his neighbors because he has a son they consider "possessed," Seth Ward struggles to maintain his small farm and raise two children after the death of his wife. A young seafaring woman named Nelander, who lost her berth in San Francisco after her father, Captain Nelander, is killed, is making her way across the country when she runs out of money in Lawrence. Considered "peculiar" for her occupation and strong will, she is sent to the Ward farm to seek a job. Together, she and Seth fight prejudice and the mounting tensions of War in this three-part series released by Tirgearr Publishing.
The second series we present is a more traditional Western entitled the "Hellhole Saga." This trilogy centers around the maturation of a young man appointed marshal of Hellhole, Kansas in the post-Civil War era when Northern-Southern feelings still burn as hot as men's tempers. Although he comes with credentials – he outdrew the gunfighter who killed his mentor, the legendary Marshal Jack Duvall – Claw Kiley quickly learns how difficult survival can be in an untamed hider town. This three-part seriesr is released by Tirgearr Publishing.
Books by S.L. Kotar and J.E. Gessler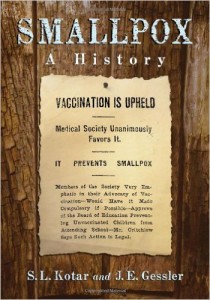 Biography